My principle research lies in the field of Theoretical Cosmology. I am particularly interested in understanding inflation and the subsequent stage of reheating: the period when the universe first got populated with particles during the hot big bang. I have been exploring the rich nonlinear dynamics during reheating, the initial conditions for reheating set up during inflation, and looking for possible observational implications. I have been also developing numerical methods which take advantage of high performance computing to improve our understanding of the evolution of non-equilibrium field theories. My broader research interests include cosmological perturbation theory, solitons and cosmic defects, phase transitions in the early Universe, primordial gravitational waves, primordial black holes, magnetogenesis and baryogenesis.
​
​
​
​
​
​
​
​
​
​
​
​
​
EDUCATION

PhD in Theoretical Cosmology
2013-2017
Institute of Astronomy
Thesis advisor: Mustafa Amin
Project title: 'Reheating after Inflation'

Key research features:
​
A simple result for the equation of state after inflation in all observationally consistent single-field models of inflation.

A study of the nonlinear dynamics at the end of inflation and its impact on observables in physically motivated baryogenesis models with a complex inflaton field.

Analysis of more realistic (post-)inflationary models including Abelian and non-Abelian gauge fields in addition to the more traditional scalar fields.

Understanding the non-adiabatic particle production (preheating) in these models.

New algorithm to numerically study the nonlinear stage of reheating with gauge fields, taking advantage of high performance computing.
​
Masters of Science and BA in Natural Sciences
2009-2013
Theoretical and Experimental Physics
Grades: 1st Class in all 4 years. Thesis advisor: Dr. Jonathan Gair.

National High School of Mathematics and Natural Sciences
Sofia, Bulgaria
Advanced class for Physical sciences
2004-2009
​
Grades: Obtained A in the overall diploma with A* in the Bulgarian A-Level equivalent in Physics.
SELECTED HONOURS
​
Awards
2011: Top of the Year for the Natural Sciences Tripos (ranked 1st of 592 overall), University of Cambridge.

2010: Cavendish Part IA Prize (ranked 1st in Physics overall), University of Cambridge.

2009: Silver Medal, participant at the International Physics Olympiad in Mexico.

2008: Bronze Medal, participant at the International Physics Olympiad in Vietnam.

Scholarships
2013: Graduate Scholar, Trinity College.

2012: Summer Research Studentship, Trinity College.

2011: Senior Scholar, Trinity College.
​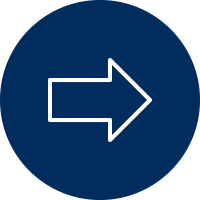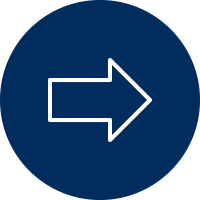 TEACHING & OUTREACH
​
2013-2017: Undergraduate supervisor at University of Cambridge. Courses: 3rd year Advanced Quantum Mechanics, Astrophysical Fluid Dynamics, Electrodynamics and Optics, Relativity; 1st year Physics.

2014: Participant at COSMOLOGY@KICC: outreach event at Kavli Institute for Cosmology Cambridge aimed at sixth form students to meet experts within the field of cosmology.

2010: Leader of the Bulgarian national team, International Young Physicist Tournament in Vienna, Austria.
​
​
​
Feel free to download my CV on the right for further details on my research and interests: